Its been a good and bad week. I have learned a lot and felt a lot. First off thank you again for the package. It was very needed. I'm a little bummed there was no Pepsi. :) But hey I love you so much for it. Um maybe in my next one there will be. ;) Also I hope for Christmas I'm not being sent anything that I'll have to pack. Besides the shirts I need and maybe some more
skinny ties
. (hint) Hahahaha I love you guys. I'll be sending some pics soon. I'll send you guys some hard copies that I printed out and I'll just send Jenni the SD card. sound good?
Well its definitely starting to get colder here and I hate it. It has snowed a few times, but nothing has stuck. Are you guys freezing over there yet? It's probably still around 65 for you guys, huh? Lucky butts. I'm glad you guys went to the grave. I hope it was absolutely soooo much fun. Sounds like you guys actually had quite the eventful week. I hope you are all starting to feel better now. I'm sure God is answering prayers, in fact I know it because I haven't gotten sick at all. No signs of anything.
Oh, um Russell leaves this Monday. It's so crazy. I asked him yesterday if he is ready to get out there and he feels ready, which is awesome. I was expecting a different answer, but I am super happy that he feels completely prepared to bring others unto Christ. And in Spanish at that. I'm proud of him. He's been a great example for me
even here. I'm glad I get to see him as often as I do. Well I hope Ryan is doing well in wrestling, and Sara in dancing. Keep me posted on how those are turning out. Ryan, did I win fantasy football? Also I still need those addresses from Ryan. I got Ben's but I need Wilson's. Thanks.
Oh, I got all those great letters from the Relief Society and from the Remington's thing. I now hold the record for most letters in a day at 16. I don't really have time to write everyone back, so Dad you want to thank everyone for me for there great support next Sunday. Just let everyone know I love them and I am extremely grateful for all that they do for me and my family. Especially in this Christmas season. Spending Christmas here is going to be weird, but I'll be okay. Except the food will
probably taste bad again. Esta Bien.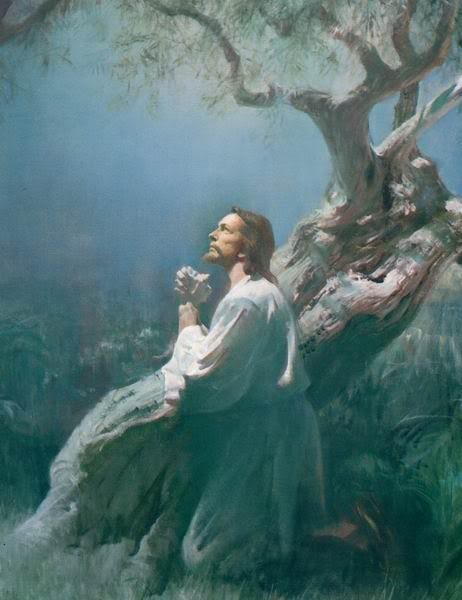 Well on the spiritual side I have discovered how amazingly important 1.The Atonement 2.The Plan of Salvation 3.Reading the Book Of Mormon can be for anyone in any situation. I have never felt the spirit so strong while studying these before. The crazy thing is that even though I have grown up with this stuff, I don't know that I will ever fully understand them. The atonement is absolutely amazing, but it is so complex. I don't know that anyone fully understands what exactly our Savior did for us in that garden. Sure we have a good grasp on it, but we don't fully understand. I really want to unlock all the mysteries of that great gift that our Savior gave to us. One of the biggest things we should understand is that the atonement was absolutely necessary, but it was still a gift in a sense. And we NEED to use it. I think its true that for most people they think of repenting and having to use the atonement as a scary thing. I for sure thought that. But the thing is that we should be so grateful to be able to use it toda dia, cada dia. Talking with our Father in Heaven and asking for forgiveness, and wanting to be perfect should be a good and positive thing. Sure we will feel guilt for screwing up, but we should definitely not be scared to use what our Eternal Father has given us. I never thought to ask for forgiveness for my stupidity so often. Just things like cutting someone off, or making fun of a person, or anything small like that. God understands we aren't perfect, but why aren't we striving to be. Never before in my life has perfection seemed actually reachable until now. I know that I'll never come close, but slowly I can see myself wanting to at least inch my way there. And someday it can happen. We should definitely have that perspective. I don't think we realize what we have been given. At least I didn't completely understand. This MTC is opening my eyes. Let me rephrase that, this MTC is forcing my eyes open with duct tape and pouring light right into them. It is crazy. I may have grown accustom to it here at the MTC but I know that the Holy Ghost is with me at all times, because even though I don't feel a burning sensation 100%of the day, I know that without it, I would not be understanding or feeling or learning what I am now. That is why I am excited to share this with others. I wish everyone could feel this. It's mind blowing.
Well I wish you all a merry Christmas. I love you guys so much. Tell Brianne over the phone that I love her a lot too. Thanks for everything. Keep the letters coming. Oh and if you ever just come across something cool, Dear Elder me. It's free!!! And getting mail is still the best thing ever. Keep up the good work. You guys are great.
Amor con todo mi corazon,